The Essential Business and Services
provided by Topaz Engineering Supply, Inc.
New England Engineers, Architects, Utilities, Government agencies, Medical support staffs and other essential workers continue to depend on us for the wide format equipment, office equipment, supplies and technical support they need to get the job done.

We provide specialty wide format printers and office equipment that is critical to the design, planning, construction and manufacturing process. The engineers, architects and hospital support personnel essential to New England hospitals, utilities, pharmacies and retail food retailers in need of supplies, technical / IT and networking support must be kept operational at all times.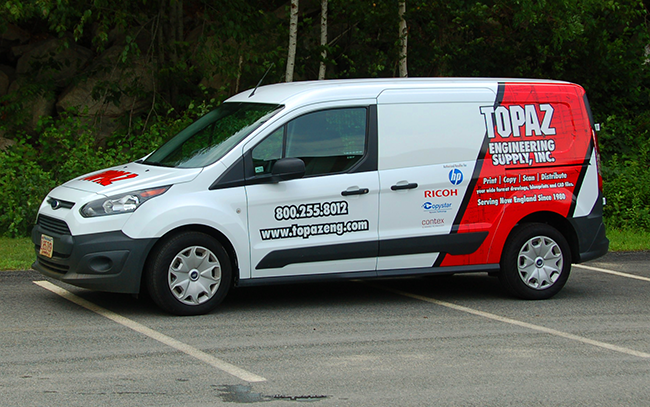 Our service technicians are factory trained
to minimize the service call and fix your equipment right the first time.
We offer onsite and remote IT and technical support that includes; connectivity, drivers, software compatibility, trouble shooting and other services.
As one of the largest US authorized dealers for HP and Ricoh wide format equipment, essential companies throughout New England continue to rely on us, including:

Regional and city/town government and public works departments.
Hospitals, medical schools, medical centers in 5 states.
International Pharmaceutical and Bio Tech companies.
Many of the regional electric, gas, companies and over 100 New England municipal utilities.

Over 500 construction and electrical contractors.
New England essential retailers including Food Services and Pharmacies.
Since 1980 Topaz Engineering Supply, Inc.
has been the preferred vendor to the industries and businesses above in addition to many others.
During this very challenging period in time
we will continue all of our customers including the many companies and organizations that play an essential and critical role in fighting the Covid 19 crisis.
Sincerely,
Douglas M. Frye
President&Owner
Topaz Engineering Supply, Inc.
Topaz Engineering Supply, Inc. offers full service maintenance contracts
which cover all labor, travel and parts that may need to be replaced on your wide format equipment as well as your Copystar office models.
Topaz also offers on-site professional installation services
of all models we sell including full network integration.
Don't have a Service Contract? No Problem. Topaz offers affordable time and materials rates and the quick response time you need to get your wide format printer or office equipment up and running as quickly as possible.

Customers may also wish to purchase refurbished Designjets, plotters, wide format printers or office equipment from Topaz Engineering Supply, Inc. They have the confidence their equipment has been thoroughly inspected and overhauled as necessary.
Topaz also services models from:
Ricoh, Kip, Xerox, Contex and Canon Wide Format Printers and MFP's as well as Copystar Kyocera office equipment and Ricoh office printers.
Partial list of Topaz service areas: Massachusetts, Boston, Cambridge, Quincy, Brockton, Taunton, New Bedford, Waltham, Burlington, Framingham, Marlborough, Lowell, Plymouth, Cape Cod, Hyannis, Worcester, Rhode Island, Providence, Cranston, Warwick, New Hampshire, Nashua, Manchester, Concord, Connecticut, New London, Hartford regions.