ULTRA-LOW PRICING:
HP Designjet T1600 Printer 36" Printer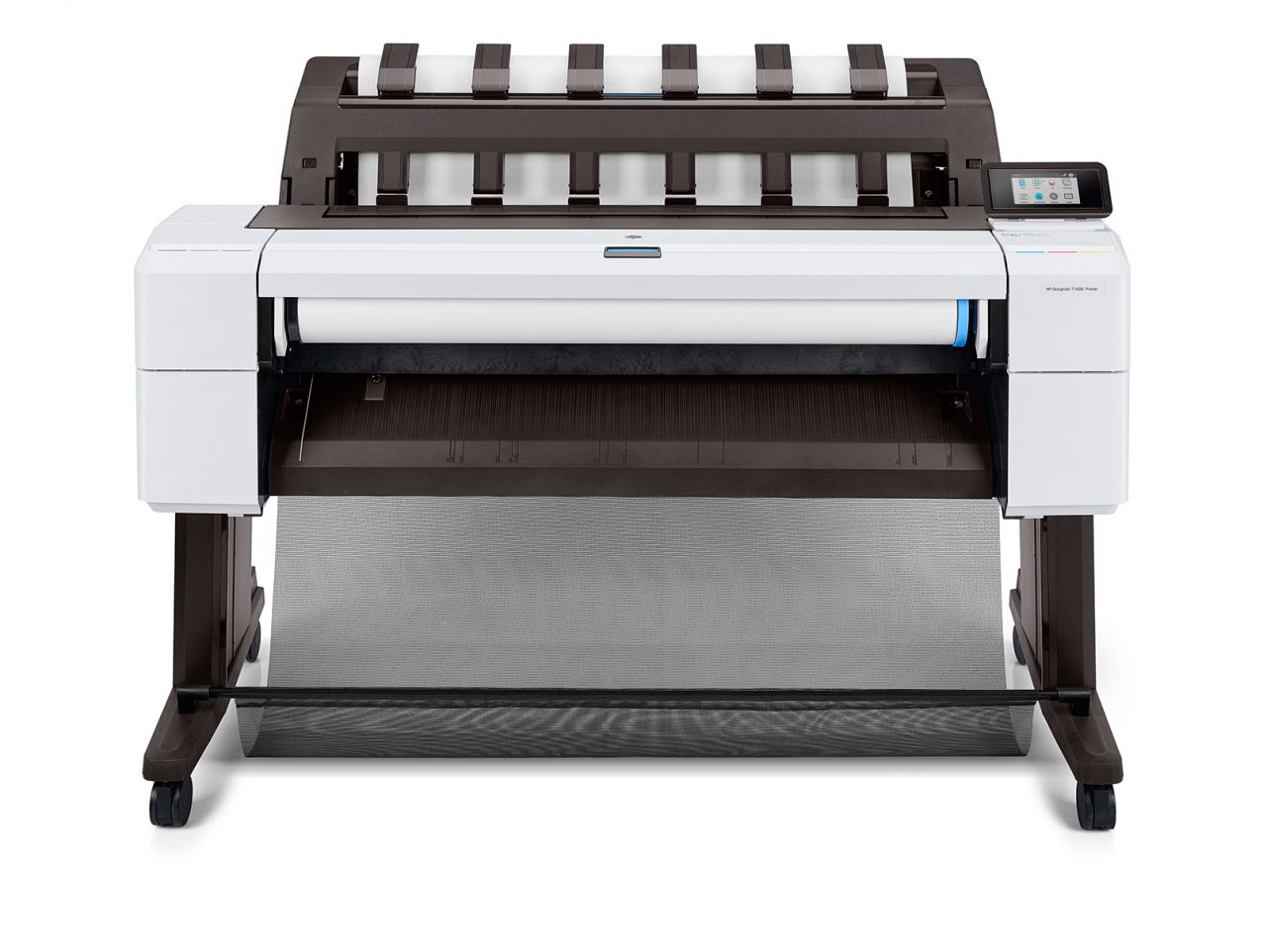 HP DesignJet T1600 36" Printer: Meet tight deadlines with the fastest print speeds and the only automatic print stacking.
The HP T1600 is an A0 printer for the printing of plans and drawings up to A0 size. The HP T1600 has a slimline design, quiet operation and neat footprint making it a great choice for busy design studios and work groups printing their wide format technical documents, CAD plans, drawings and colour presentations in house.
36 inches wide
6 inks
180 A1/D prints per hour
2400 x 1200 dpi
128 GB memory/ 500 GB hard disk
Why buy or lease from Topaz?
We are a Top U.S. Designjet Reseller.
We buy a huge number of HP Designjet T1600 Printer. As a top national HP Designjet reseller our volume discounts allows us to sell HP Technical Designjet printers for less. How much can you save when buying from Topaz? We are prohibited from advertising OUR ULTRA-LOW PRICING. The only way we can quote pricing is if requested.
Take a minute to request a Quick Quote.

OUR PRICES ARE TOO LOW TO ADVERTISE,
but we can email our lowest price to you withen 24 hours if you request it.
OVER THE LAST 40 YEARS
we have taken great pride in our reputation for offering outstanding service and deep discounted equipment and supply pricing.
We are proud of our loyal base of regular customers -
many have relied on Topaz for equipment, service and supplies for over five years.
Ultra-low prices, exceptional service
- your absolute best value in Wide Format equipment and supplies.

HP Designjet T1600 Printer FEATURES
Adopt a smart workstyle with easy PDF printing using the HP Designjet T1600 PS and HP Click software.
Easily print and share jobs from the cloud with your mobile device and HP Smart app.
Fits your workplace with the most compact footprint and most quiet operation, with up to 87% less noise.
Showcase design versatility from precise line drafts to boldly colored 3D renders, with HP Bright Office Inks.
Provide the highest accuracy and display the finest details with the unique Adobe PDF Print Engine.
Meet deadlines with the HP Designjet T1600 PS fastest speed up to 180 D-size/ hour, and dual roll option.
Increase productivity with the 100 page integrated stacker
SECURE: World's most secure large-format printer