ULTRA-LOW PRICING:
HP DesignJet Z9+ Pro 64" Printer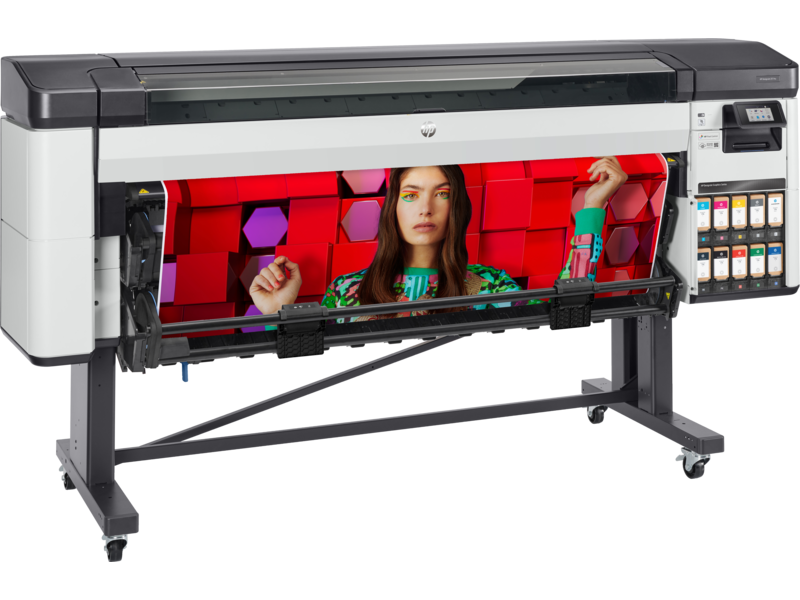 Highest precision and fine line detail. Rely on clear PDF output and achieve sharp lines and text with high-definition HP printheads. Get smooth gradients and work freely with water-fade resistance/
Perfect for GIS Charts and Maps, Civil Engineering, General Graphics and where full colour high speed output without compromising on quality is required or 64" width output is needed. With the new HP DesignJet Z9+ Pro 64in Printer you can produce the most precise maps, while enjoying enhanced efficiency and ultimate security.
1626-mm/64-in maximum media width
1-liter ink cartridge
Speeds up to 14.1 m2/hr (152 ft2/hr) Best on glossy media
Multi-function roll accessory
HP Gloss Enhancer Upgrade Kit
Why buy or lease from Topaz?
We are a Top U.S. Designjet Reseller.
We buy a huge number of HP Designjet Z9+ Pro 64" Printer . As a top national HP Designjet reseller our volume discounts allows us to sell HP Technical Designjet printers for less. How much can you save when buying from Topaz? We are prohibited from advertising OUR ULTRA-LOW PRICING. The only way we can quote pricing is if requested.
Take a minute to request a Quick Quote.

OUR PRICES ARE TOO LOW TO ADVERTISE,
but we can email our lowest price to you withen 24 hours if you request it.
OVER THE LAST 40 YEARS
we have taken great pride in our reputation for offering outstanding service and deep discounted equipment and supply pricing.
We are proud of our loyal base of regular customers -
many have relied on Topaz for equipment, service and supplies for over five years.
Ultra-low prices, exceptional service
- your absolute best value in Wide Format equipment and supplies.

HP DesignJet Z9+ Pro 64" Printer FEATURES
The HP DesignJet Z9+ Pro, which offers the widest color gamut in its category, is the perfect choice for PSPs looking for a professional photo-quality printer.
Users can customize ICC profiles for their print jobs
and achieve desired color accuracy and consistency. PSPs also have the option to include the HP Gloss Enhancer Upgrade Kit to produce superior gloss uniformity.
Unique vibrancy from widest gamut.
Amaze your clients delivering the highest professional-photo quality prints with the widest gamut.
Impress with color accuracy, smooth gradients
and superior gloss uniformity.
Produce more with higher speed.
Print up to 46% faster with better quality and gain efficiency with fastest media handling.
Increase productivity and uptime with recyclable 1-liter inks
and universal HP HDNA printheads.
Control print operations with HP PrintOS 7 Monitor
your print production, easily share media presets remotely and act fast; receiving notifications on supplies, system, and connectivity status with HP PrintOS. Highest professional photo quality at top production speed

Topaz Engineering Supply, Inc.
35 Pond Park Road, Hingham, MA.
800-255-8012
|
sales@topazeng.com

Partner First Platinum Imaging Printing Partner
Specializations
Partner First DesignJet Specialist
Partner First Technical Production Specialist
Partner First Services Specialist Sales